Engage + the Anti-Bullying Pledge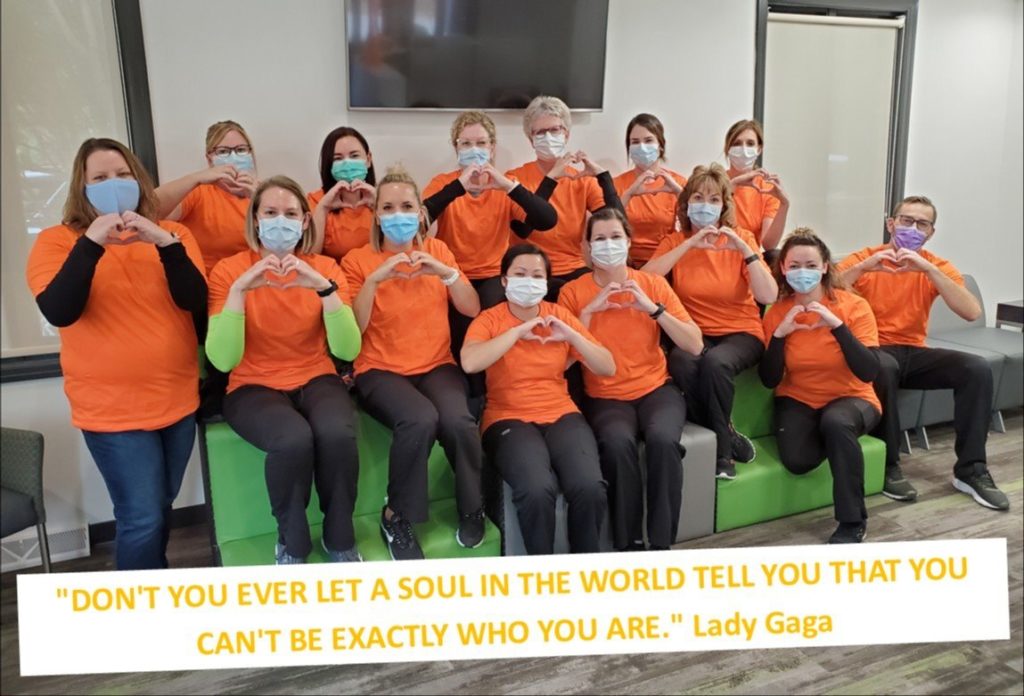 The team at Engage Orthodontics Appleton wore orange today for Unity Day (October 21) to promote the #bullyingbites campaign alongside our friends at the American Association of Orthondontists and Stand for the Silent. Our team stands up because 7 out of 10 Americans have shared they feel self-conscious about their teeth and 70% of our countries youth share they've witnessed bullying in schools, according to The New York Post and StopBullying.gov.
Anti-bullying is a passion of Dr. Suzy's and the entire team at Engage. We ask that you join with us to take the anit-bullying pledge to stand above bullying.